How do we learn from raw data?
How does statistics further science?
How do I not get fooled by other people's numbers?
What you learn in this
Statistical Concepts and Analysis
class will help you answer these questions.
---
Syllabus Contents
---
Catalog Description
Introduction to the concepts and interpretation of statistics. Summary graphs and statistics; data production (sampling and experiments); random variables and sampling distributions; inference - introduction, for distributions, for proportions; correlation and regression. Prerequisite: MTH103, ACT math > 17, or SAT math > 470. 4 Credits.
Learning Outcomes
Throughout this class, you will have the opportunity to learn the following:
Describe why statistics is central to scientific inquiry (& your field of interest);
Define basic statistical words and symbols;
Design simple experiments and sampling strategies;
Perform appropriate exploratory data analyses (univariate and bivariate);
Identify the purposes of and conduct and interpret the results of a linear regression;
Construct and interpret confidence intervals for one and two-sample mean and proportion problems;
Identify the appropriate hypothesis test to perform in one- and two-sample quantitative and categorical data situations;
Construct and interpret the results from a hypothesis test for one- and two-sample quantitative and categorical data situations; and
Communicate statistical results and ideas in a succinct and informative manner.
While you will get plenty of opportunities to summarize raw data with statistics and graphs, our focus will be on the proper interpretation of statistical results. These interpretations will arise from your solid understanding of statistical concepts.
Some of you are taking this course to fullfill the Quantitative Reasoning requirement in the General Education Program. This course fullfills that requirement because you will get the opportunity to learn the following general education outcomes:
communicate mathematical information symbolically, visually, numerically, and verbally;
use statistical or mathematical models in solving problems; and
think critically about the validity of conclusions that are based on statistical or mathematical models.
---
Assistance
A variety of opportunities for out-of-class assistance and in-class accomodations are provided. Please read about these opportunities below and use them throughout the semester as appropriate. Here are some quotes about asking for help (from BurnishedChaos.com).
Never apologise for asking for what you need, if you don't ask - the answer will always be no. - Rachel Wolchin
Asking for other's guidance helps you see what you may not be able to see. It's always important to check your ego and ask for help. - Ken Blanchard
The only mistake you can make is not asking for help. - Sandeep Jauhar
You don't have to do it all by yourself. - Elizabeth Dehn
Sometimes the only answer people are looking for when they ask for help is that they won't have to face the problem alone. - Mark Amend
I think the hardest part to get to is asking for help or reaching out to other people and being honest with yourself. - Mary-Kate Olsen
Instructor – Derek Ogle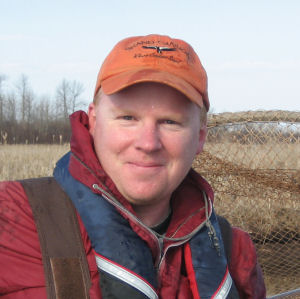 I am committed to your doing well in this course and see it as my responsibility to help you as much as possible both in and out of the designated class period. Thus, you may call (715-682-1300), e-mail (dogle@northland.edu)1, or visit me in my office (CSE228) for help. I will make every effort to be available during office hours from 1-2p on Monday and Wednesday and 12n-1p on Tuesday. I will also be available any time that my door is open. Finally, you may also send me anonymous feedback, suggestions, or questions. Please don't hesitate to see or contact me if you have any questions regarding this course.
Tutors
Two experienced tutors – Adam Gunnelson and Emily Mader – are also available (in Dexter Library) during their hours listed below to help you succeed in this course. In addition to their tutor hours, please don't forget my availability as described above.
| | |
| --- | --- |
| Adam Gunnelson | Emily Mader |
| A chemistry major and math minor, Adam is a bow-tie enthusiast who enjoys helping people with math. | A math major and physics minor, Emily enjoys playing softball, being outdoors, and, of course, mathematics! |
| Tue 7-9p; Thu 3-5p | Mon 3-5p; Wed 6-8p |
Accommodations
I want to create an inclusive and accessible learning environment for those of you that have a condition that may require special accommodations (e.g., attention, learning, vision, hearing, mental, physical, or other health-related concern). If you have already established accommodations with the Office of Accessibility Resources (OAR), please communicate your approved accommodations to me as soon as possible so that we can discuss your needs in this course. If you have a condition that requires accommodations but you have not yet established services through OAR, then you should contact Jennifer Newago as soon as possible (Ponzio 230, x1387, or accomodations@northland.edu). Reasonable accommodations are established through an interactive process between you, me, and OAR. It is the policy and practice of Northland College to create inclusive and accessible learning environments consistent with federal and state law. More information is available here.
Academic Alerts
As you adjust to the rigors of college life, you may struggle a bit in your classes and benefit from working with a professional on your organization, motivation, and stress level. If I observe that you are struggling with this course early in the semester then I may file an "Academic Alert" about you. If this happens, you will receive an e-mail from me that explains steps that you can take to improve your performance in the class. We can certainly also meet to further discuss these steps. In addition, our Academic Success Coordinator, Gina Kirsten, will receive the alert and will likely reach out to you to set up a time to further discuss ways to improve in the class. Academic Alerts are not punitive, they are simply an attempt to help you get back on track in this class as soon as possible.
---
Grading
You will have several opportunities, each described below, to show what you have learned in this course. An overall grade will be computed from these items as shown in the Overall Grade section further below.
Preparation Checks
You will be asked to prepare for each class period by reading the reading and watching the videos for the module indicated on the Dates page and announced at the end of the previous class period. A preparation guide is provided for each module to help you identify key concepts in the reading and videos (here's an example). You should prepare your own hand-written2 answers or notes to each question on the preparation guide. A "preparation check", for which you can use your hand-written notes but no other resources, will be administered during the first 8 minutes of every class period. Preparation checks not completed in the first 8 minutes of class cannot be made up. Preparation checks taken from outside of the classroom will not be accepted.
If you meet with me in my office before the end of the second week of class, your lowest four preparation check grades will be excluded when computing your final grade.
Homework
Each day you will be required to turn in work on the exercises from the previous class period. Most of this work will likely be completed in class by most of you, as long as you remained focused and asked for help in class. However, some of you may need to work outside of class or seek additional help from me or the tutors to complete all of this work. The homework you turn in will be graded based on "completeness" according to the following rubric.
| 4 points | 3-1 points | 0 points |
| --- | --- | --- |
| All parts of the exercise were completed in full. Work was neat and orderly. | Some parts of the exercise were either not attempted or were incomplete. Work was not as neat and orderly as it should have been. | Very little of the exercise was completed. |
You are allowed to work with other students on exercises in and out of class but substantial copying of the work of others does not lead to learning. If I suspect that you are substantially copying someone else's work I will address this with you once. After that, you and the person you copied from will earn zeroes on the homework that was copied.
If you meet with me in my office before the end of the second week of class, your lowest four homework grades will be excluded when computing your final grade.
Participation
This class is taught in an active learning format. Outside of class you will be asked to prepare a module for each class period (as described above) and complete exercises begun in class. Your preparation outside of class will be assessed by the daily preparation checks and homeworks assignments. In class you will be asked to actively participate (listen, take notes) in short lectures, work on in-class exercises, ask questions of other students and the instructor, and, occasionally, work in small groups. Our time during class is short and precious, thus you should be focused and attentive during the entire class period. I will assess your level of participation at the end of each class period with the following rubric.
| 4 points | 3-1 points | 0 points |
| --- | --- | --- |
| Fully (see below) participated in the day's activities. Properly focused at all times. | Participated in many, but not all, of the day's activities. Focus waned or was inconsistent. Left early or arrived late by between 1-15 mins. | Very little active participation in the day's activities. Lacked focus. Left early or arrived late by more than 15 mins. |
The following behaviors are indicative of full participation:
Attended the entire class period (including showing up on time).
Diligently worked on the exercises.
Asked pertinent questions.
Worked with others on class material.
Took notes during lectures.
Paid attention during lectures.
Followed the class conduct guidelines.
If you meet with me in my office before the end of the second week of class, your lowest four participation grades will be excluded when computing your final grade.
As a general rule-of-thumb3, you are expected to spend 2-3 hours of time outside of class for each hour in class. This course meets for 4.5 hours per week and, thus, you should dedicate between 9 and 13.5 hours of time outside of class preparing for class, completing review and class exercises, and studying for exams. The work required for this course can be completed within this expected amount of time, if that time is without distraction. If you feel that you are spending an inordinate amount of time on some exercises or preparations because you are "stuck," then start your work earlier so that you can stop (and do other things) and make plans to see me or the tutors for help.
Quizzes
Four mid-term quizzes will give you an opportunity to demonstrate what you have learned about the most recent material. With this number of quizzes, the material on each quiz will be focused on fewer modules and, thus, more manageable to prepare for. Additionally, a final exam will give you an opportunity to show that you have a synthetic understanding of all material from throughout the course. The final exam will be focused on the larger concepts, applications, and interpretations, and less on specific details, from throughout the semester. I will provide you with an explicit study guide approximately one week before each quiz and the final exam.
Dates for quizzes and the final exam are shown on the Dates page. Make-up quizzes will be provided only if you have a fixed commitment of sufficient importance that was set before the beginning of the semester or a verifiable medical condition. Please see me immediately if you miss a quiz without my prior approval, but note that you may not be allowed to make up that quiz. The final exam will NOT be given early.
Note that your highest quiz score will count for more and your lowest quiz score will count for less in the calculation of your final grade (see grade weights below).
Extra Credit
Two options for extra credit are:
Quiz Corrections and Reflections – For each quiz, first complete a correction for each question that you missed, along with an explanation of why this answer is correct. You will not receive credit for simply correcting your answer, for providing another incorrect answer, or not providing the explanation. You must address every question you missed to receive full credit for this portion. Second, write thoughtful reflections to the following items about the quiz (i) what you did well on the quiz (and why), (ii) what you did poorly on the quiz (and why), (iii) what you did to prepare for the quiz (be specific … did you read your notes, read the module readings, watch videos, redo class exercises, do review exercises, etc.), (iv) what you did to prepare for the quiz that was helpful, (v) what did you do to prepare for the quiz that was not helpful, (vi) what you will change (if anything) in your preparation strategy for the next quiz, (vii) was the quiz as you expected (why or why not), and (viii) any other comments or suggestions about the quiz. Your answers to these two portions must be typed (though you can leave space to show your work by hand for calculations) and easy to read (e.g., neatly organize your corrections by question number) and must include the original quiz.

A perfect exam correction and reflection will add the lesser of 15% or the amount it would take for your exam score to be 100%, with two-thirds of the overall grade from the correction (first) portion. Corrections and reflections will be due as announced in class and shown on the dates page. Late corrections and reflections will not be accepted.

"Statistics in Use" Reports - Report on the use of statistics in your life – e.g., from the news, your other classes, or other work that you have done. If you report on a news item, then you should discuss the background of the information in the report, the use of statistics, how the statistics relate to what you have learned in class, how the statistics were presented, how you feel about that presentation, and any questions that you may have. If you report on statistics used in another class, then you should discuss the background of the project where you used statistics, what the statistics were used for (i.e., purpose), a presentation of your statistical work in the report (i.e., findings), how the statistics relate to what you've learned in this class, and any questions that you may have. The FOCUS of your report should be on the statistics used in the news item or class (not just the news item or the topic in the other class) and specifically how it relates to a topic in this class. Each report should be typed, at least one page (single-spaced), and include the item being reported on. Your report will be graded on how well it is written and how well you relate the item to class. You may complete up to two reports for as much as 3% extra credit on your final grade. Note that you may not use the same type of news item for more than one report (e.g., you cannot report on presidential race polls more than once). These reports are due as shown on the dates page. Late reports will not be accepted.
Overall Grade
An overall score will be computed from the items and associated weights listed in the table below. To compute your current grade, enter your percentage scores in the boxes for completed assessments. Enter your highest quiz score as the first quiz and your lowest quiz score as the last quiz. To project your future grade, also include percentages for future assessments.
Your letter grade will be assigned from your overall percentage (rounded to a whole number) and the table below.
| | | |
| --- | --- | --- |
| | A 92-100 | A- 90-91 |
| B+ 87-89 | B 82-86 | B- 80-81 |
| C+ 77-79 | C 70-76 | |
| D+ 67-69 | D 60-66 | F 0-59 |
An incomplete grade will be given ONLY under extreme circumstances beyond your control, such as a major illness, and will ONLY be given if you have successfully completed the entire course except for the final exam. This is in accordance with Northland College policy (scroll down to "Incomplete Grades").
Note About Midterm Grades
I will submit a "midterm grade" for you approximately half-way through the semester. It is important to note that this grade will include only about 1/3rd of the items that will be included in your overall final grade. You should also know that I will assign the "worst possible" letter grade that I can for your midterm grade. I do this for two reasons. First, I believe that it is better to know the worst rather than the best-case scenario at that point of the semester. Second, the material at the end of the semester is a little more difficult than the material at the beginning of the semester. So, if your midterm grade is lower than you would like, you will have ample opportunity to improve it. Of course, see me if you have questions about how you can do that.
---
Classroom Conduct and Academic Integrity
My intent is to create a classroom environment where solid learning of statistics can occur. One part of this environment is a well-organized course structure built upon relevant learning resources and interesting realistic exercises. Another part is my availability to assist you in learning from these resources and exercises. A third part in creating that environment is your conduct within it. My expectations of you are that you will fully participate in the course (see above) and be respectful of all others in the class. At a minimum, I expect you to adhere to the following behaviors:
Please arrive to class on time. If you arrive late, then take the first available seat as quietly as possible. If you need to leave early, then please sit near the exit.
Please attend the entire class period. Leaving class early defeats the purpose of the class period, does not take advantage of resources (i.e., the professor) that can significantly help your learning, and does not build statistical stamina. Please take care of your personal needs (e.g., using the restroom) before class so that you can stay focused for the entire class period.
Please turn your computer on immediately so that you can promptly begin the daily preparation check.
Please limit computer use to class work.
Please do not use your own computer during class unless you clear it with me at the beginning of the semester.
Please turn off and store out-of-sight cell phones and other electronic devices.
Please do not listen to music (or otherwise wear ear buds) during class.
Please do not engage in side discussions while I or others are speaking to the entire class.
Please do not sleep in class – this behavior is rude and distracting to others (especially the professor).
Please do not use disrespectful language when addressing others.
Finally, note that the College's Academic Integrity Statement & Policy will be followed in this course. Please make sure that you are familiar with its content.
---
Footnotes
While I am pretty open-minded and not much of a stickler when it comes to e-mail etiquette, some professors are. And it is always better to send an appropriate rather than an inappropriate e-mail. Here and here are some good suggestions for e-mailing professors. ↩

I believe the research (e.g., here, here, and here) that suggests that you are more likely to remember concepts if you hand-write those concepts down, rather than copy-and-pasting or typing the text. ↩