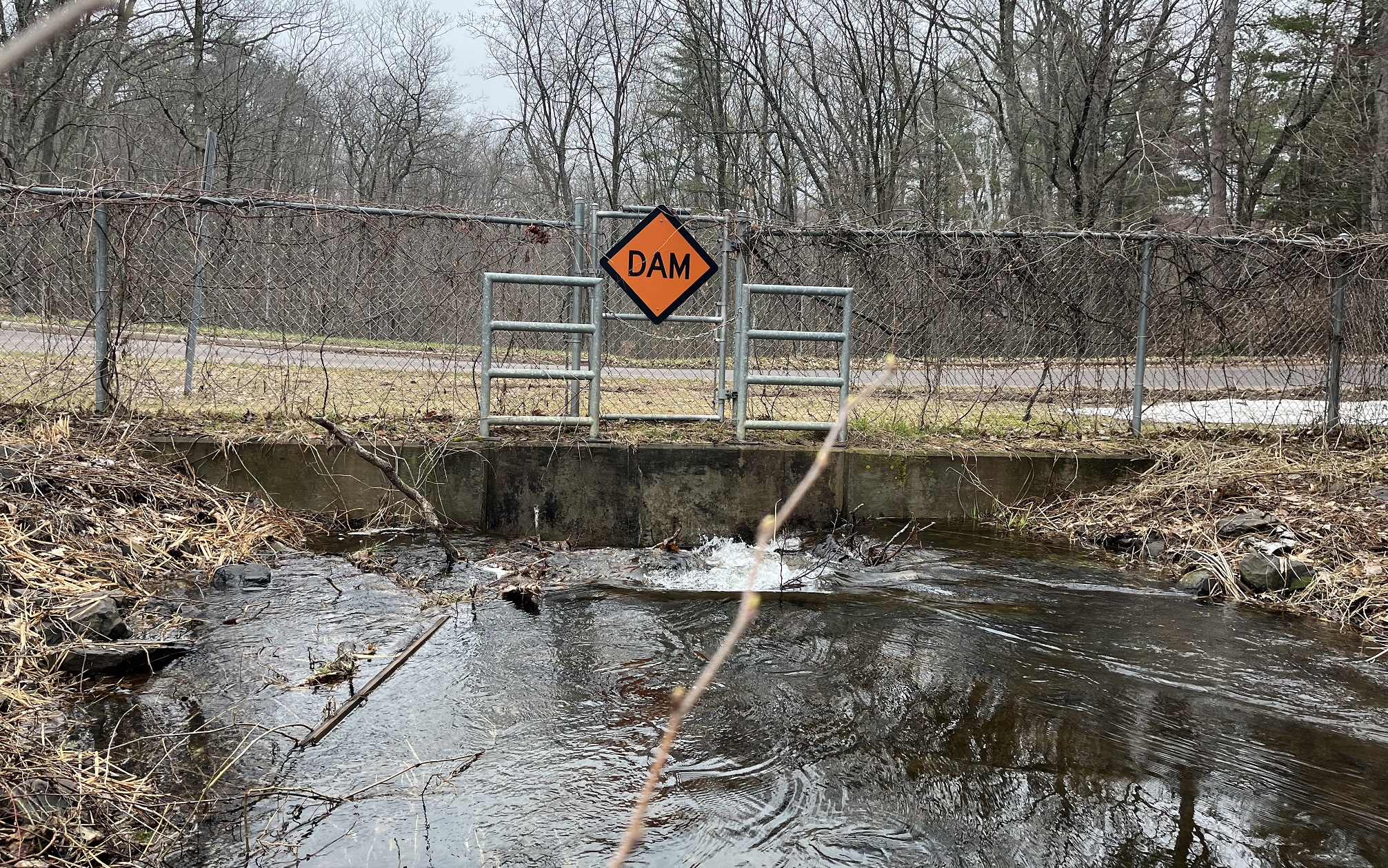 Stream gauge measurements (i.e., water levels) were made daily at the Flynn Lake dam (outlet of Pike Chain of Lakes) from May 2 to November 25 2023. Water flowed continuously over the dam during this period.
Water levels fluctuated 6.5", from a low of 1' 9.6" (on August 16) to a high of 2' 4.1" (on May 2).
The greatest daily change in water level was an increase of 2.4" on July 27 following 1.16" of rain. Interestingly lower daily water level increases were observed following greater amounts of rain on other dates.
In the absence of rain, water levels generally dropped between 1/8" and 1/4" per day (for the water levels observed in this year).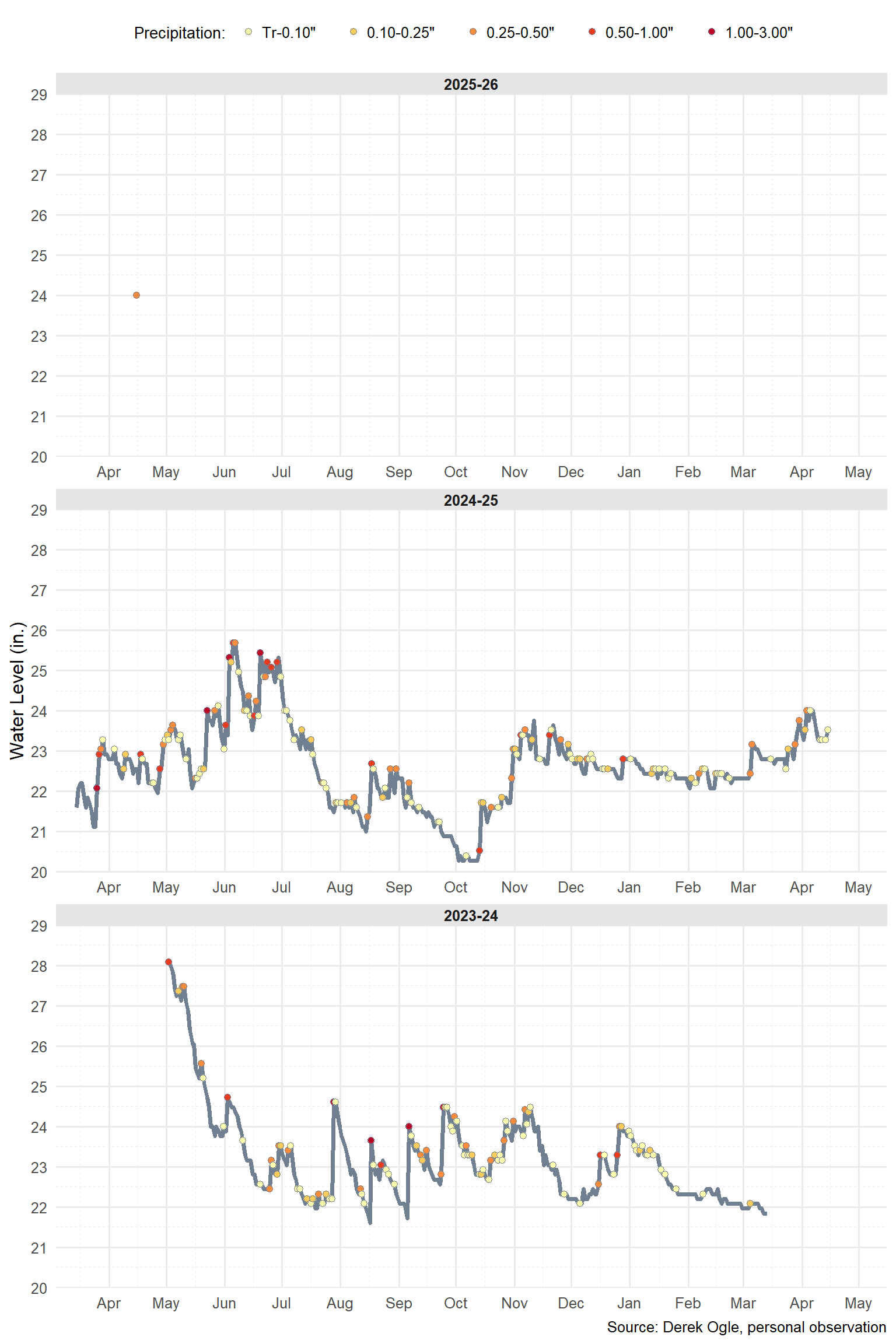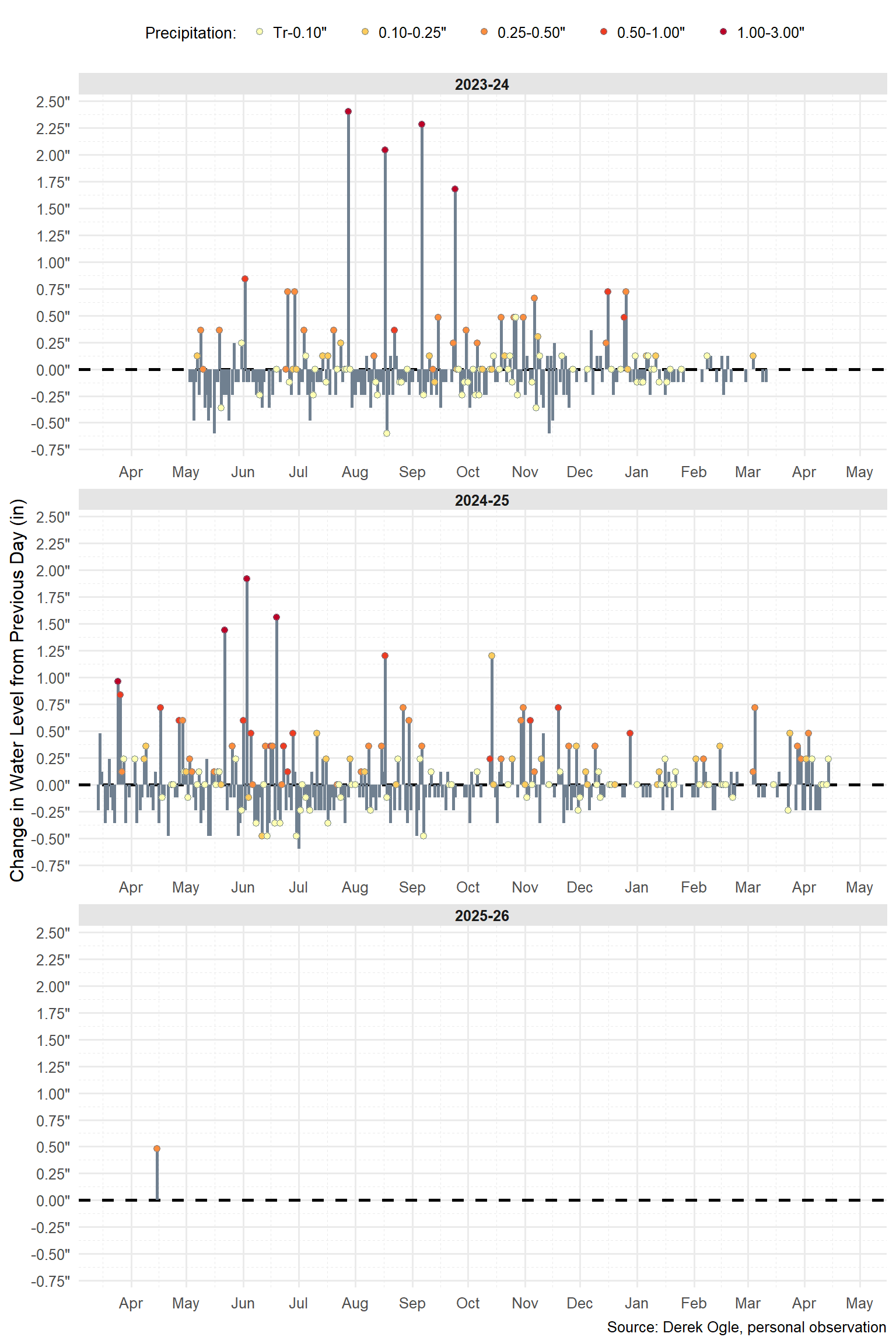 Thanks to Hal A, Ieuan A, Joe R., and Tim T. for taking the measurements when I could not!!