Superstition Wilderness Hiking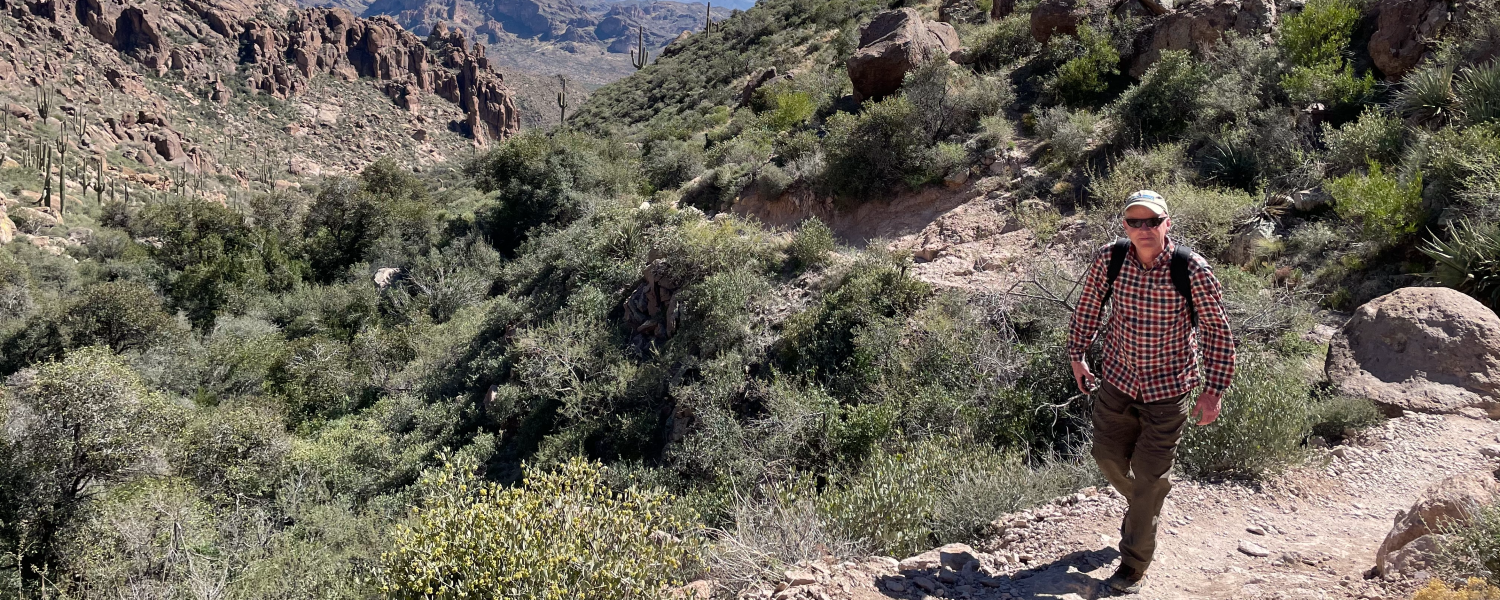 Kim's Mom has a place near Superstition Mountain which we try to visit annually. In 2022 I started mapping hikes that we made in the Superstition Wilderness. Those hikes are shown below. More information on some specific walks is in the next section.
Specific Hikes
Specific hikes that we have enjoyed are highlighted below.