IDS111 Northland Highways

Syllabus


---
Course Description and Goals
Northland Highways helps you build success in your academic, social, and personal pursuits during your first college semester at Northland and beyond. Through this course, you will build connections with peers and professionals on campus, learn college-level academic expectations, develop a sense of personal and social responsibility, and cultivate a sense of place on campus, in Ashland, and beyond.
The goals for Northland Highways are to:
Assist you in making a smooth transition to college life.
Help your develop a sense of belonging at Northland College.
Equip you with tools to be successful in the academic, social, and personal realms.
Prepare you to be successful in your classes by familiarizing you with the structure, culture, and resources of Northland College.
Build your competence and confidence in the use of self-reflection as a tool for growth in your personal, social, and academic realms.
Cultivate your ability to think critically about academic content in order to be a productive scholar in your academic pursuits.
Help you value diverse experiences and perspectives, and to voice your own ideas in diverse contexts.
---
Instructors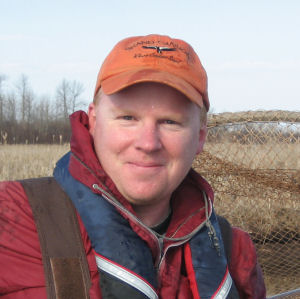 I am committed to your doing well in this course and more broadly at Northland College. As such, I see it as my responsibility to help you as much as possible both in and out of the designated class period. Thus, you may call (715-682-1300), e-mail (dogle@northland.edu)1, or visit me in my office (CSE228) for help. I will make every effort to be available during office hours from 1-3p on Monday, Wednesday, and Friday. I am also available any time that my door is open (which is often). Finally, you may send me anonymous feedback, suggestions, or questions. Please don't hesitate to see or contact me if you have any questions, concerns, or issues.
In addition, Lauren Sloyer will serve as a teaching assistant for this course. Lauren is graduating with a Natural Resources Forestry degree in December of 2019. She is passionate about the Chequamegon Bay area and its community – she has lead several Outdoor Orientation trips and loves to welcome new faces to the Northland campus. Lauren is also committed to you doing well in this course and your other pursuits at Northland, so please feel free to e-mail her at sloyel869@myemail.northland.edu if you have questions or need help.
---
Grading
Your grade in this course will be based on your in-class engagement, in-class assignments, outside-of-class assignments, and a final reflection paper which will be combined according to the following weights:
Item
In-class
Engagement
In-Class
Reflections
Out-of-Class
Assignments
Final
Reflection
Weight
35%
30%
20%
15%
Your letter grade will be assigned from your overall percentage (rounded to a whole number) and the table below. However, note the attendance policy below.
| | | |
| --- | --- | --- |
| | A 92-100 | A- 90-91 |
| B+ 87-89 | B 82-86 | B- 80-81 |
| C+ 77-79 | C 70-76 | |
| D+ 67-69 | D 60-66 | F 0-59 |
Engagement
This course is taught in an active learning format and, thus, our time during class is short and precious. The following behaviors are indicative of a fully participating student:
Attended entire class period (including being on time).
Came to class having fully completed the required preparation materials.
Fully participated in all in-class activities.
Paid attention during discussions and asked pertinent questions.
Collaboratively worked with others when appropriate.
Followed the class conduct guidelines.
I will assess your engagement at the end of each class period with the following rubric.
| 4 points | 3-1 points | 0 points |
| --- | --- | --- |
| Fully (see above) participated in the day's activities. Properly focused at all times. | Participated in many, but not all, of the day's activities. Focus waned or was inconsistent. Left early or arrived late by between 1-15 mins. | Very little active participation in the day's activities. Lacked focus. Left early or arrived late by more than 15 mins. |
You should plan on spending approximately 2 hours per week of time without distraction outside of class preparing for each module (i.e., doing the assigned readings, completing out-of-class assignments).2 The work required for this course can be completed within this expected amount of time. If you feel that you are spending an inordinate amount of time preparing for this course please see me or the TA.
In-Class and Out-of-Class Assignments
In-class reflections and out-of-class assignments will largely be graded based on "completeness" according to the following rubric.
| 4 points | 3-1 points | 0 points |
| --- | --- | --- |
| All parts of the exercise were completed in full. Work was neat and orderly. | Some parts of the exercise were either not attempted or were incomplete. Work was not as neat and orderly as it should have been. | Very little of the exercise was completed or substantial amounts of the work was copied from someone else. |
In-class assignments can only be made-up for excused absences.
Out-of-class assignments should be typed and should either be printed to hand in at the beginning of the class period when it is due or e-mailed to me prior to the class period when it is due.
Final Reflection
TBD,

Attendance
The goals for this course are largely met through class attendance. Thus, the following strict attendance policy is used for this course.
Two unexcused absences will result in a grade no higher than a C.
Three or more unexcused absences will result in a failing grade.
Excused absences will be treated differently at my discretion. In general, four or more absences (either all excused or excused combined with unexcused) will put you in jeopardy of failing the course.
Excused absences may include illness, family emergency, or travel for participation in an athletic event or other school-sponsored activity. Documentation from a coach, doctor, or other professional may be required for an absence to be excused.
Consider the following examples of this attendance policy.
Abigail only missed the third class period because her alarm did not go off. Her grade is not affected by this absence except that she missed points for in-class engagement and the in-class assignment.
Benny missed two class periods, one because he left town for a concert in the Twin Cities and one because he decided to "take the day off." These are unexcused absences, so Benny can earn no higher than a "C" for the course. In addition, he missed the in-class engagement and the in-class assignments for both days. Benny is likely to earn a "D."
Claudette missed three class periods because she was traveling with the Women's Soccer team on two Thursdays and was in "concussion protocol" on another Thursday. Each one of these absences is considered excused (she had a note from her doctor about the concussion) and Claudette made up the work for each missed day. Thus, her grade is not affected by these absences.
Davide missed three class periods – one because he was traveling with the Cross Country team to a meet, one because he decided to sleep in on the day after a meet, and one because he had a friend from home visiting. The first absence is considered excused, but the other two are considered unexcused. Thus, this is similar to Benny's case and Davide can earn no higher than a "C" for the course but is in danger of earning a "D" because of the work that he missed.
Elinor missed three consecutive weeks because she had mono, came to class for one week, and then missed the two weeks after Thanksgiving as her health declined again. Elinor had a note from her doctor explaining her illness and why she could not attend class. Elinor was unable to make up any of the work that she missed because of her illness. Elinor failed the course as she missed more than a third of the coursework. [Note that in an instance like this, I would work with Elinor to find a less punitive administrative decision – possibly a late withdrawal from the course. However, she would still be required to take the course again.]
Accommodations
I want to create an inclusive and accessible learning environment for those of you that have a condition (e.g., attention, learning, vision, hearing, mental, physical, or other health-related concern) that may require special accommodations. If you have already established accommodations with the Office of Accessibility Resources (OAR), please communicate your approved accommodations to me as soon as possible so that we can discuss your needs in this course. If you have a condition that requires accommodations but you have not yet established services through OAR, then you should contact Jennifer Newago as soon as possible (Ponzio 230, x1387, or accomodations@northland.edu). It is the policy and practice of Northland College to create inclusive and accessible learning environments consistent with federal and state law. More information is available here.
Incomplete Grades
An incomplete grade will be given ONLY under extreme circumstances beyond your control, such as a major illness, and will ONLY be given if you have successfully completed the entire course except for the final exam. This is in accordance with Northland College policy (scroll down to "Incomplete Grades").
---
Classroom Conduct and Academic Integrity
My intent is to create a classroom environment where every student feels comfortable and safe to explore, learn, and grow. One part of this environment is your conduct within it. My expectations of you are that you will fully participate in the course (see above) and be respectful of all others in the course. At a minimum, I expect you to adhere to the following behaviors:
Please arrive to class on time. If you arrive late, then take the first available seat as quietly as possible. If you need to leave early, then please sit near the exit.
Please attend the entire class period. Please take care of your personal needs (e.g., using the restroom) before class so that you can stay focused for the entire class period.
Please turn off and store out-of-sight cell phones and other electronic devices.
Please do not engage in side discussions while I or others are speaking to the entire class.
Please do not sleep in class – this behavior is rude and distracting to others (especially the professor).
Please do not use disrespectful language when addressing others.
Finally, note that the College's Academic Integrity Statement & Policy will be followed in this course. Please make sure that you are familiar with its content.
---
Footnotes
While I am pretty open-minded and not much of a stickler when it comes to e-mail etiquette, some professors are. And it is always better to send an appropriate rather than an inappropriate e-mail. Here and here are some good suggestions for e-mailing professors. ↩